Customers Book Online
Customers book at their convenience
Grow your business
Safe and secure
On your website or stand-alone
Highly customisable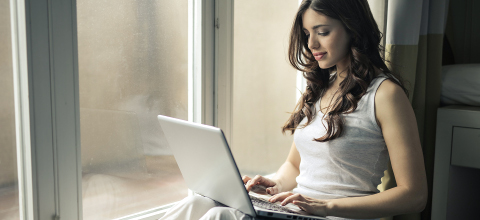 ---
Convenient for your customers
The Customer Booking Module allows customers to book their own appointments - 24 hours a day, 7 days a week.
This gives your customers more flexibility to book an appointment at a time that suits them.
Grow your business
Convenience of booking has been shown to be a major factor with potential customers. Giving them the ability to book directly through your website gives you a competitive edge.
An online booking option on your website enhances your professional image.
Safe and secure
Your appointments and customer details are always hidden and kept safe. When a person books they are offered an appointment in an empty slot. They do not see your calendar or any details of other appointments.
Integrate into your website or use stand-alone
The Customer Booking Module can be easily integrated into your existing website, or if you prefer an easier solution you may just want to provide a link from your site.
If you don't have your own website, you can still link from business directories, and even customise the booking system to act as a simple website.
Highly customisable
You can add your business logo, write your own "Welcome" message, customise the booking and cancellation policies, write descriptions and define prices for your services, add profile information and pictures of personnel, include address information for each location, specify the number of hours in advance required for bookings and for cancellations, and control who gets messages when bookings are made.
More information
The customer booking module includes a number of other features, such as email notifications. For more information please visit the Customer Booking FAQ.
Documentation
For detailed information on the Customer Booking Module, you can view the Customer Module Guide.
---
Take it for a spin!
Try BizDiary FREE for 30 days, with no obligation and no credit card required.
We know that you'll love what BizDiary can do for your business. It only takes 10 minutes to be up and running, ready to book your first appointment. The trial system gives you access to all the features of BizDiary and when you're ready to sign up it's a seamless transition to an active account.
---